Dates & Details of our 2019 adventure to be announced soon.
If you would like advance notice please send us your details here and we will add you to the mailing list.
(Hint – It involves two of Australia's biggest rivers – early September 2019.)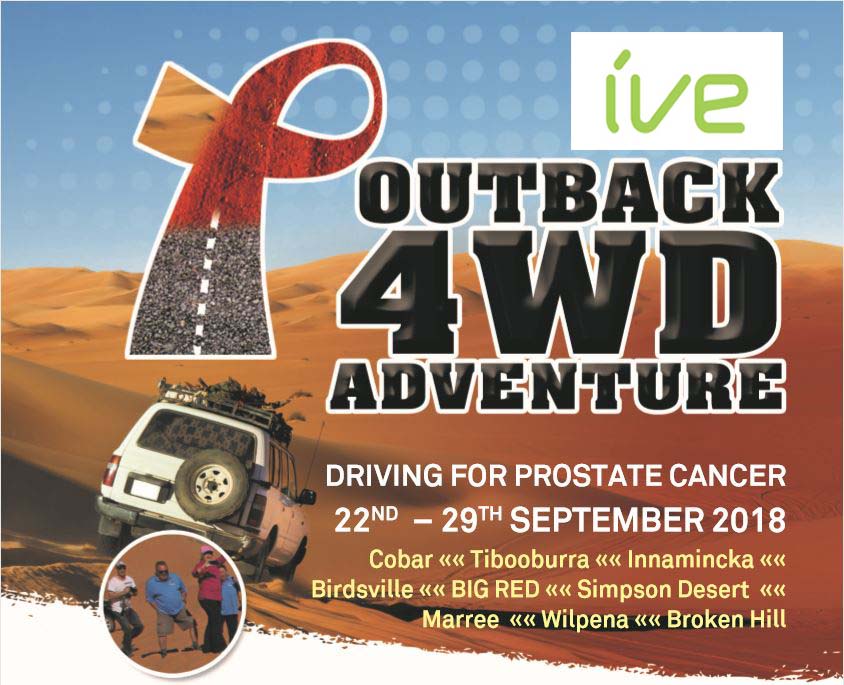 2018 will see the inaugural Outback 4WD Adventure event to raise funds for prostate cancer research in Australia starting in Cobar on Sunday 22ND September 2018.
Vic Widman, well known Australian author of many Australian outback publications and recognised as one of Australia's leading 4WD driving experts has planned the event route visiting many iconic towns and will accompany us on our weeklong outback adventure.
Peter Fehon from Charity Car Events, has agreed to take responsibility as Event Director. Peter will handle all of the administration and bookings through his website Charity Car Events www.charitycarevents.com.au and daily organisation of the event.
NAMING RIGHTS SPONSOR
IVE Group are proud to announce they are the naming rights partner for this event. IVE Group Ltd is an ASX listed vertically integrated marketing and print communications provider. IVE enables its customers to communicate more effectively with their customers by creating, managing, producing and distributing content across multiple channels.

Participants will enjoy great outback roads, unbelievable scenery, visit many outback towns, enjoy sensational country food and hotel accommodation organised every night, whilst raising funds to support prostate cancer research – a disease that affects one in eight blokes today.
EVENT DATES
Entrants will meet up in Cobar on Saturday night 22ND September. The event departs the morning of Sunday 23RD September for 7 days of great adventure and fun in the Australian outback. Saturday 29TH September the event concludes in Broken Hill for the final night dinner.
HOW TO ENTER
Book your place for this great opportunity by registering your entry (vehicle) and paying the entry fee (spaces are limited).
VEHICLES – SUPPORT – COMMUNICATION
Any 4WD well prepared vehicle may enter the event. Your vehicle must be road registered, roadworthy and insured for minimum Third Party property. Safety equipment as detailed in the Rules and Regulations (see separate listing) for the event must be complied with, and the event indemnity form completed by all entrants.
A road book (detailing route distances and instructions for each day) will be distributed at the briefing to all entrants. All cars will be issued with door panels (as promotion for the event and to include vehicle number) prior to the start in Cobar – entrants to nominate their own car number.
The event is not a race it is an 'adventure'. All vehicles must have minimum UHF radio fitted and a snatch strap. Our sweep vehicle will provide mechanical support to assist all vehicles to make it to each night stop where practicable. Official and support/sweep vehicles will carry Sat Phones. Event communication will be by UHF radio, event 'APP' and briefings.
MEALS AND ACCOMMODATION
Accommodation in Cobar is at your own expense. We have accommodation reserved that you can utilise – we will advise you of this accommodation and confirmation of your booking. A group briefing is planned for around 7:30pm at the Cobar Bowling Club where we recommend you enjoy dinner and an opportunity to meet all the other participants.
THE ITINERARY
DAY 1: SUNDAY 23RD SEPTEMBER Cobar to Tibooburra «««« 530kms Louth, Darling River, Wanaaring, Sturt National Park DIY Lunch – Wanaaring | Dinner, Bed & Breakfast provided in Tibooburra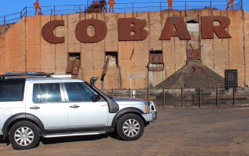 DAY 2: MONDAY 24TH SEPTEMBER Tibooburra to Innamincka «««« 380kms Sturt National Park, Camerons Corner, Dog Fence, Merty Merty, Old Strezelecki Track, Hotel California, Innamincka DIY Lunch – Cameron Corner | Dinner, Bed & Breakfast provided in Innamincka
DAY 3: TUESDAY 25TH SEPTEMBER Innamincka to Birdsville «««« 420kms Dig Tree, Cordillo Downs, Cooper Creek DIY Lunch – Cordillo Downs | Dinner, Bed & Breakfast provided in Birdsville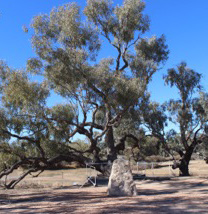 DAY 4: WEDNESDAY 26TH SEPTEMBER Birdsville to Simpson Desert «««« 200kms Big Red, Simpson Desert, Eyre Creek DIY Lunch – Big Red | Dinner, Bed & Breakfast provided in Birdsville
DAY 5: THURSDAY 27TH SEPTEMBER Birdsville to Marree «««« 520kms Birdsville Track, Mungerannie, Cooper Creek Marree DIY Lunch – Mungerannie | Dinner, Bed & Breakfast provided in Marree
DAY 6: FRIDAY 28TH SEPTEMBER Marree to Wilpena «««« 280kms Farina, Copley, Parachilna, Brachina Gorge, Flinders Rangers, Wilpena DIY Lunch – Parachilna | Dinner, Bed & Breakfast provided in Wilpena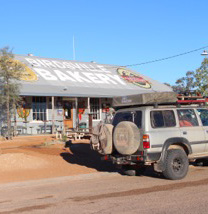 DAY 7: SATURDAY 29TH SEPTEMBER Wilpena to Broken Hill «««« 410kms Hawker, Yunta, Broken Hill DIY Lunch | Dinner, Bed & Breakfast provided in Broken Hill
HOW MUCH DOES IT COST?
Entrance Fee – $660.00 – payable to Charity Car Events Pty Ltd. This fee assists with defraying the cost of running the event including insurance, public liability, accounting, administration etc.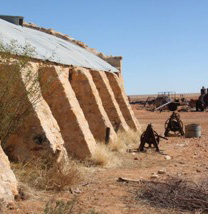 MEALS AND ACCOMMODATION
• $2,830.00 per couple (Twin share accommodation)
• Breakfast for 8 days (Sunday to Sunday)
• Dinner 7 nights (Sunday to Saturday incl)
• Hotel Accommodation for 7 nights (Sunday to Saturday incl)
• Lunch each day is DIY – Event lunch stops are recommended
• Additional passengers will be subject to additional cost
MEALS, ACCOMMODATION AND ENTRY FEE FOR CAR AND 2 PEOPLE TOTAL – $3,490.00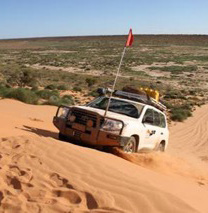 FUNDRAISING FOR PROSTATE CANCER
Each vehicle is required to raise a minimum of $1,500 for Prostate Cancer Foundation of Australia. Of course you don't have to do this personally, most people ask their family and friends to support them. All donations are tax deductible and go directly to Prostate Cancer Foundation – no expenses are deducted from these donations,100% of all donations go to assist with prostate cancer research. You don't have to stop at $1,500, we also will have an award on the final night for our highest fundraiser. We utilise the Everyday Hero fundraising platform to make donations for your fundraising easy as receipts can be printed as donations are made.
PROSTATE CANCER FOUNDATION OF AUSTRALIA AND PROSTATE CANCER
Prostate Cancer Foundation of Australia (PCFA) is a broad based community organisation and the peak national body for prostate cancer research in Australia. The Foundation is dedicated to reducing the impact of prostate cancer on Australian men, their partners and families recognising the diversity of the Australian community.
Why is this research so important?
• 3,300 Australian men a year die from prostate cancer. That is 9 a day
• 20,000 Australian men a year receive a new diagnosis. That is 54 a day
• In early stages of prostate cancer there may be no symptoms • One in 8 blokes will be affected by prostate cancer
• Around 92% of men will be alive 5 years after a diagnosis of prostate cancer – this is largely as a result of medical research
HOW TO GET STARTED
• Register as a participant in the OUTBACK 4WD ADVENTURE – Go to www.pcfarally.com.au
• Confirm your entry with payment of the entrance fee of $660.00
• Create your fundraising page on the Everyday Hero platform – Go to www.everydayhero.com.au • Book your COBAR accommodation
• Talk to your friends about joining you for this adventure
ENQUIRIES AND CONTACT DETAILS
For Entry, Administration, Vehicle information – '
PETER FEHON – Event Director MOB: 0414-284-489 EMAIL: [email protected]
VIC WIDMAN – Route Director and 4WD advice TEL: 02-9913-1395 EMAIL: [email protected]
ROSS ALEXANDER – PCFA NSW Board Member TEL: 0417-385-406 EMAIL: [email protected]

Just complete the Registration Form below, and we'll be in touch shortly.