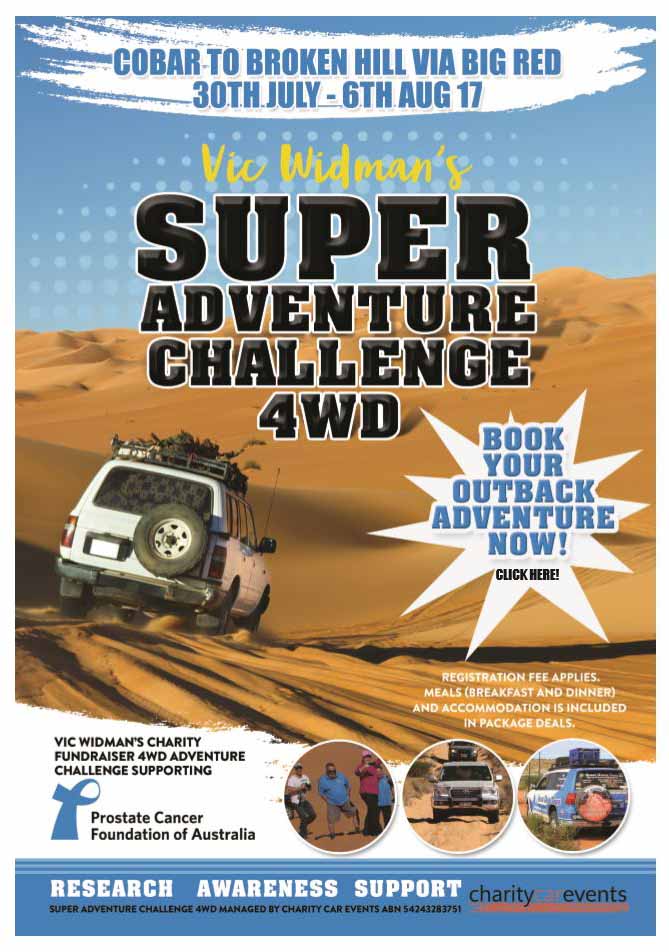 WELCOME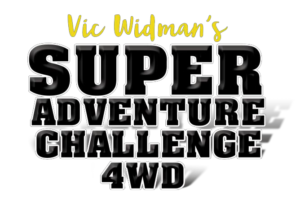 Welcome to the inaugural fundraising 4WD event supporting the Prostate Cancer Foundation of Australia.
Vic Widman is one of Australia's most recognised and experienced 4WD gurus. Vic has plotted a course that takes us to many of the most iconic outback destinations, all in one week. Vic will actually accompany us on the trip.
THE DATES
Everyone will meet up in COBAR, NSW on Saturday Night 30th July 2017. We will depart Sunday Morning 31st July eager to explore this vast brown land.
We will finish up in Broken Hill a week later on Saturday 4th August 2017.
THE COSTS
There is an Entry Fee of $660.00 payable to Charity Car Events Pty Limited. This helps defray the costs of putting on the event.
There is a Meals and Accommodation Package of $2,830 per couple (twin share accommodation). This covers Breakfast on 8 days (Sunday to Sunday), Dinner on 7 nights (Sunday to Saturday), and Accommodation on 7 nights (Sunday to Saturday). Additional passengers will be subject to additional pricing.
Combined Meals, Accommodation and Entry Fees amount to $3,490.00.
FUNDRAISING
Each vehicle is required to raise a minimum of $1,500 for the Prostate Cancer Foundation of Australia. Of course, you don't have to raise this personally, and most people get their family and friends to support them. All donations go directly to the Prostate Cancer Foundation, and no expenses are deducted from these donations. And, you don't have to stop at $1,500. There will be an award for the highest fundraiser on the final night of the event. We use the Everyday Hero fundraising platform to make your fundraising easy.
THE CHARITY
The Prostate Cancer Foundation of Australia (PCFA) is s broad-based community organisation and the peak national body for prostate cancer in Australia. They are dedicated to reducing the impact of prostate cancer on Australian men, their partners and families, recognising the diversity of the Australian community.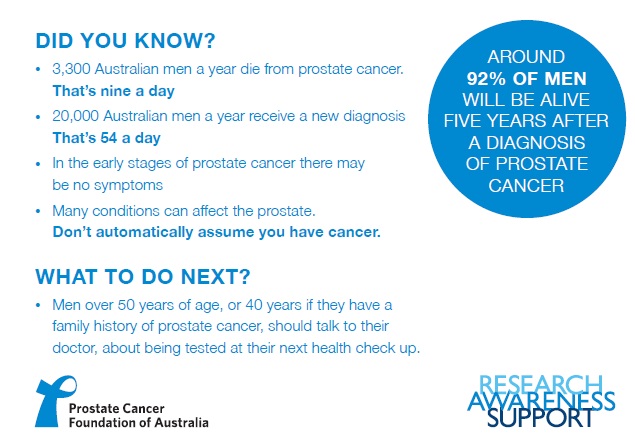 THE ITINERARY
Take your time getting to Cobar. There will be quite a few vehicles travelling from Sydney to join us at the start, so we might have a meeting point in Sydney early Saturday Morning. Sydney to Cobar is 670kms, so it's a big one day trip or a leisurely two day trip, you decide.
There will be a team briefing at Cobar Bowling Club on the Saturday night, so come in time for a meal and a chat. Accommodation at Cobar is at your own expense, and we can make suggestions where to stay.
Sun 30th July – Day 1 Cobar – Tibooburra
530k's Cobar, Louth, Wanaaring, Tibooburra
Dinner Bed and Breakfast provided in Tibooburra
Mon 31st July – Day 2 Tibooburra – Innamincka
380k's Tibooburra, Cameron Corner, Merty Merty, Old Strzelecki Track, Innamincka
Dinner Bed and Breakfast provided in Innamincka
Tue 1st August – Day 3 Innamincka – Birdsville
420k's Innamincka, Cordillo Downs, Birdsville
Dinner Bed and Breakfast provided in Birdsville
Wed 2nd August – Day 4 Birdsville to Simpson Desert and return
200k's Day trip to Big Red and into the Desert as far as Eyre Creek and return
Dinner Bed and Breakfast provided in Birdsville
Thu 3rd August – Day 5 Birdsville -Marree
520k's Drive down the Birdsville track, lunch at Mungerannie then to Marree
Dinner Bed and Breakfast provided in Marree
Fri 4th August – Day 6 Marree – Rawnsley Park
280k's Marree, Copley, Parachilna for lunch, Brachina Gorge, Wilpena, Rawnsley Park
Dinner Bed and Breakfast provided in Marree
Sat 5th August -Day 7 Rawnsley Park – Broken Hill
410k's Rawnsley, Hawker, Back road to Yunta, Broken Hill for presentation dinner
Dinner Bed and Breakfast provided in Broken Hill The Tour Finishes in Broken Hill.
CONTACT US
For More details or to register for the event contact
PETER FEHON Event Director
0414284489
[email protected]
https://charitycarevents.com.au/pcfarally/

If you are interested in the 4WD Adventure Challenge supporting Prostate Cancer Foundation of Australia please fill in the contact form below, and we will get back in touch with you shortly. The Dates for the event are 30th July to 6th August 2017
REGISTER HERE
Just complete the Registration Form below, and we'll be in touch shortly.