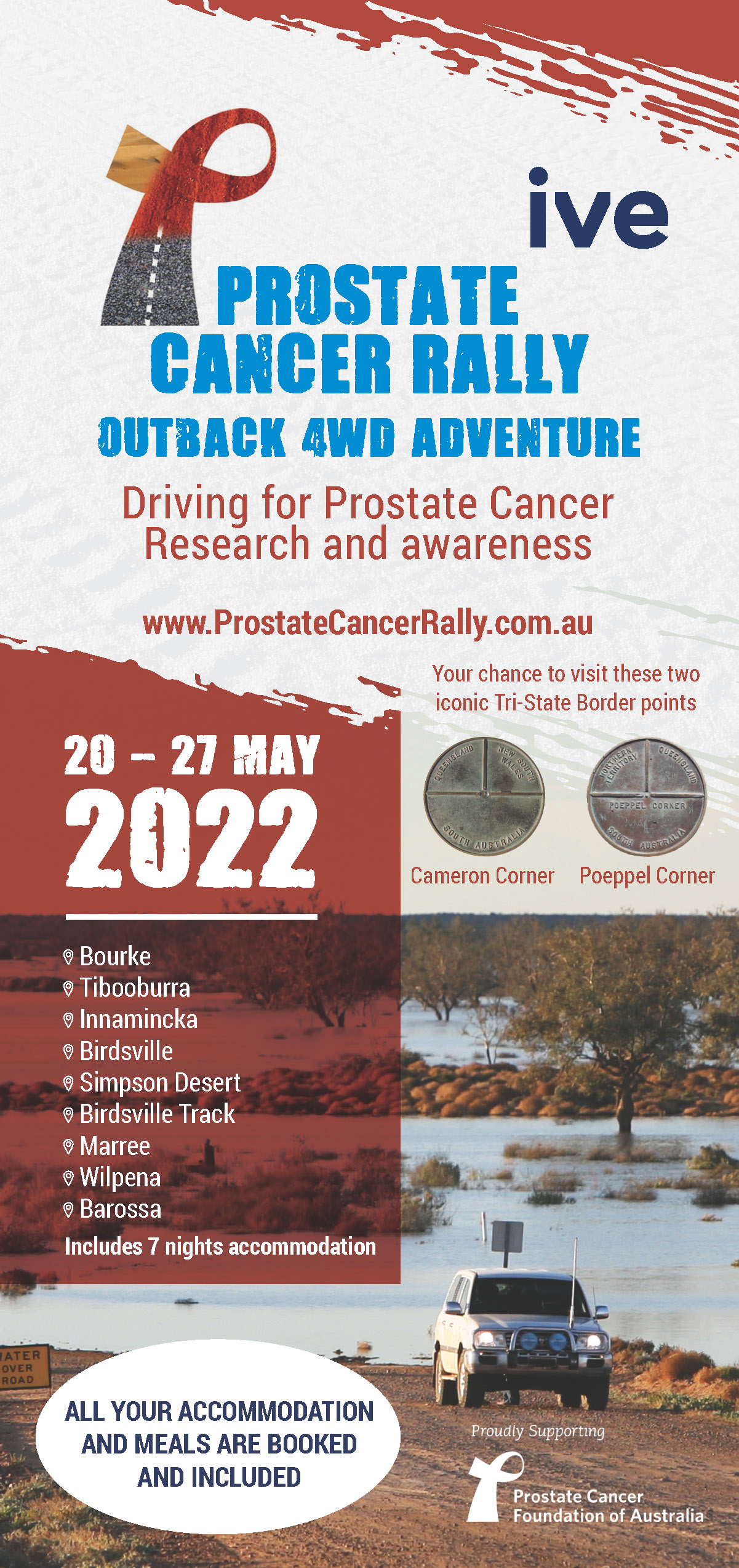 NOW ALSO OPEN TO SOME 2WD & AWD VEHICLES.
Check with Peter Fehon via email here or phone 0414 284 489 for confirmation that your car is eligible.
THE OUTBACK ADVENTURE VISION

A 7 day event, taking your vehicle off the bitumen and onto the dirt and gravel roads of the great Australian outback. We will visit many iconic outback towns & National Parks – enjoy sensational country food and hotel accommodation organised for you every night. All this whilst we raise funds to support Prostate Cancer Research – an insidious disease that one in seven blokes will be diagnosed with today. Don't miss this great week away in the Aussie Outback!
HOW TO ENTER
To book your place for this great Outback Adventure register your vehicle with Charity Car Events Pty Ltd and remit the entry fee. Numbers are limited to 45 vehicles plus 5 official vehicles due to accommodation limitations, so book early to guarantee your entry.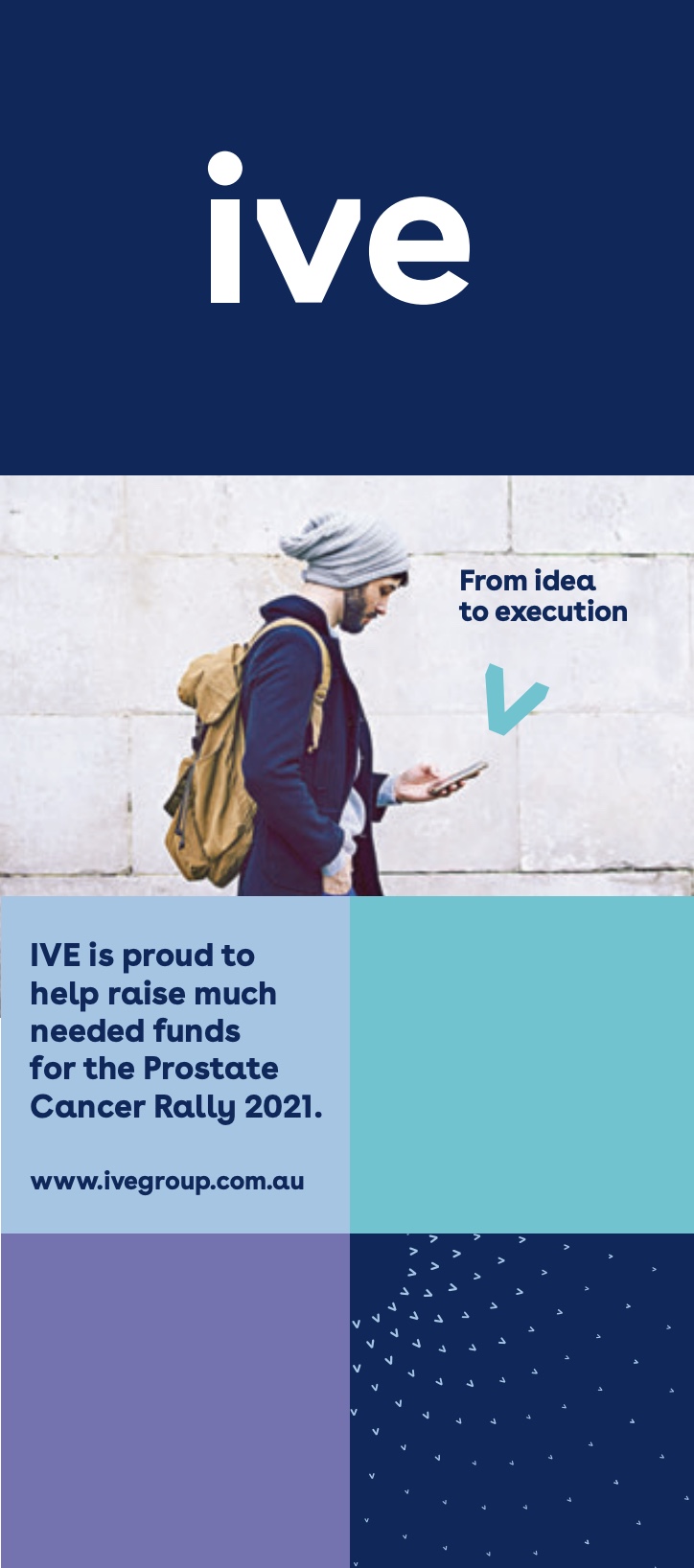 VEHICLES – SUPPORT – COMMUNICATION
NOW ALSO OPEN TO SOME 2WD & AWD VEHICLES.
Check with Peter Fehon via email here
or phone 0414 284 489 for confirmation that your car is eligible.
Any well prepared 4WD, AWD* & 2WD * vehicle may enter the event. Your vehicle must be:
Road registered,˚k
Roadworthy and insured for minimum Third Party property.
Have the required safety equipment as detailed in the Rules and Regulations (see separate listing).
All vehicles must have minimum UHF radio fitted, dust lights and a snatch strap.
Event indemnity form completed by all entrants (at the first night briefing).
A road book (detailing route distances and instructions for each day) will be distributed at the briefing to all entrants. All cars will be issued with door panels (as promotion for the event and to include vehicle number) prior to the start in Bourke – entrants to nominate their own car number.
The event is not a race it is an 'adventure'. All vehicles must have minimum UHF radio fitted and a snatch strap. Our sweep vehicle will provide mechanical support to assist all vehicles to make it to each night stop where practicable. Official and support/sweep vehicles will carry Sat Phones. Event communication will be by UHF radio, event 'APP' and briefings.
MEALS AND ACCOMMODATION
Your meals and accommodation are included for the duration of the rally – accommodation on the Saturday night in Bourke is at your own expense – We have reserved accommodation for everyone for the Saturday night and have advised each of the motels some entrants may wish to also book the Friday night. We will advise you on confirmation of your entry the motels where we have rooms on hold.
"A meet and greet" will be held in Bourke from 7.30pm Saturday 18th September.
THE ITINERARY MAY 2022
DAY 1 SATURDAY 21st MAY

Bourke to Tibooburra Wanaaring – The Cut Line – Tibooburra
DAY 2 SUNDAY 22nd MAY

Tibooburra to Innamincka Sturt National Park – Cameron Corner – Innamincka
DAY 3 MONDAY 23rd MAY

Innamincka to Birdsville Via Cordillo Downs or Walkers Crossing
DAY 4 TUESDAY 24th MAY

Birdsville Simpson Desert drive to Poeppels Corner and back to Big Red for sunset 
or alternative drive to Betoota / Dreamtime Rock Art
DAY 5 WEDNESDAY 25th MAY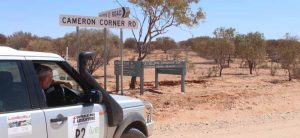 Birdsville to Marree Mungerannie – Birdsville Track
DAY 6 THURSDAY 26th MAY

Marree to Wilpena Witchelina – Farina – Parachilna – Flinders Ranges National Park – Wilpena
DAY 7 FRIDAY 27th MAY

Wilpena to Barossa Peterborough – Barossa Valley
HOW MUCH DOES IT COST?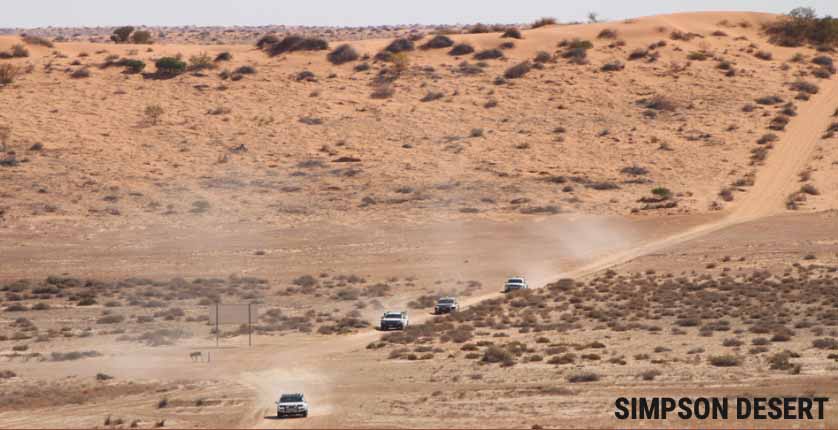 A non refundable entry fee of $750.00 per vehicle is payable to Charity Car Events Pty Ltd to secure your entry, this includes GST and is not a tax deductible donation. This fee together with our event sponsorship assists us to defray the cost of running the event that includes insurance, public liability, accounting, administration, the two route surveys, road books, communications and as a result 100% of your sponsorship donations go towards Prostate Cancer Research – no event costs are deducted from your donations.
MEALS AND ACCOMMODATION COSTS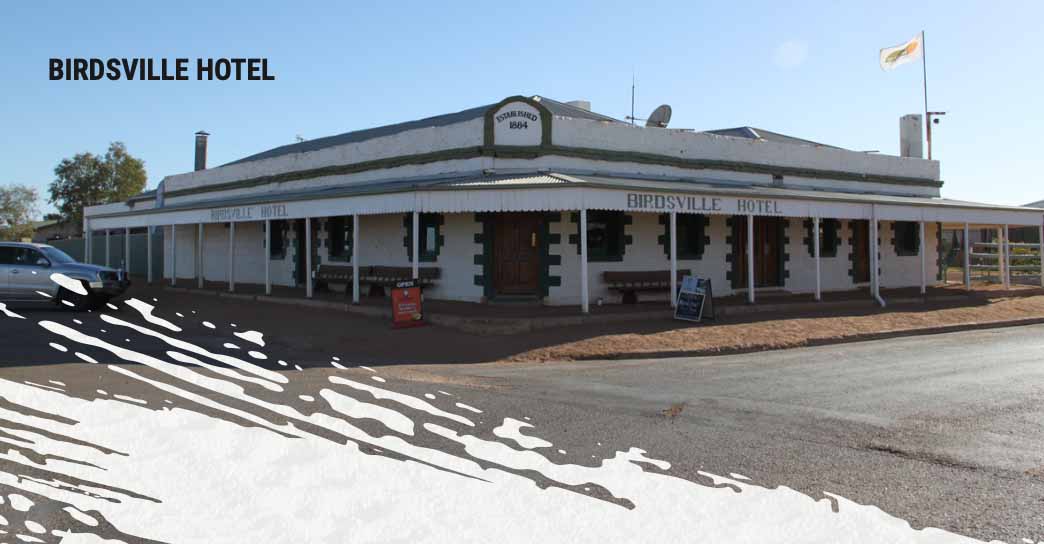 An amount of $ 1,600.00 per person for meals and accommodation (based on twin share accommodation and two people per vehicle) will be payable by the 1st August 2021, it is not tax deductible and is non refundable following payment (see note re refund policy).
This Meals and Accommodation amount covers
Breakfast for 8 days (Saturday to Saturday)
Lunch and Dinner for 7 days (Saturday to Friday)
Hotel/Motel accommodation for 7 nights (Saturday to Friday) on a twin share basis
Final night dinner with all participants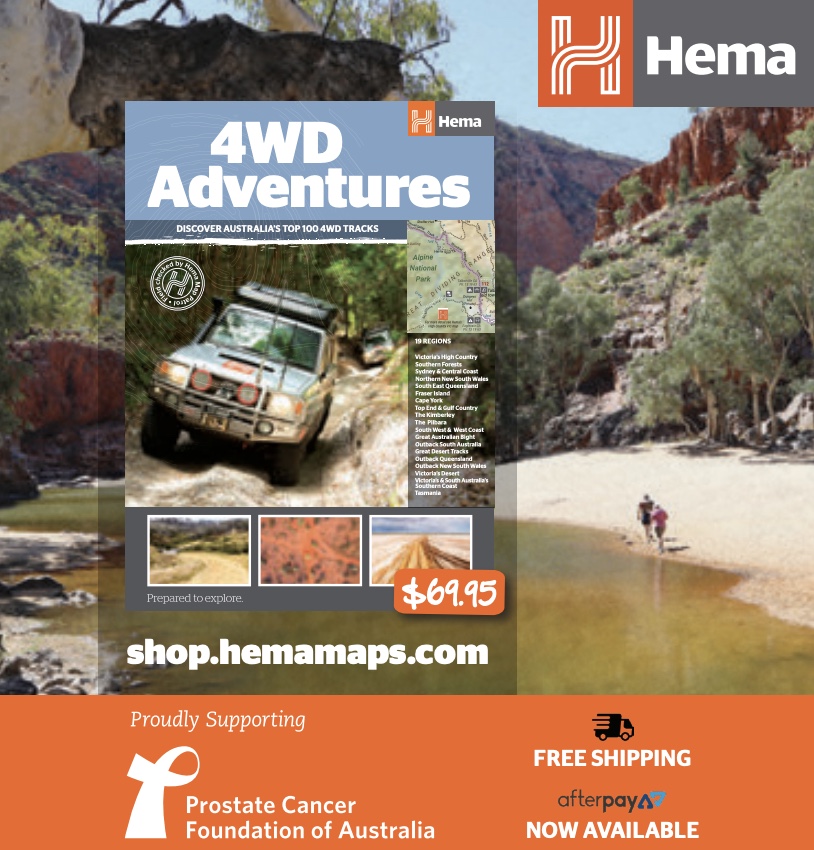 Additional passengers in a vehicle will be $1,600.00 per person.
MEALS, ACCOMMODATION AND ENTRY FEE FOR A VEHICLE AND TWO PEOPLE $3,750.00
Plus all vehicles are expected to raise a minimum of $1,500 in donations for Prostate Cancer research.
Note – Refund Policy Unfortunately the organisers will have committed and in many cases paid deposits on accommodation and meals prior to the 1st August 2021.
In the unfortunate event of an entrant cancelling after payment of the Meals and Accommodation monies, the organisers will try to obtain refunds wherever possible and refund these monies back to the entrant after the event has concluded.
Floods, Fire, Road closures and events beyond the organisers control. In the unlikelihood of a major change to the event Road Book caused by a road closure, fire, floods etc all entrants in the Outback Adventure may be subject to further expense for meals and accommodation as a result of a route change, delay etc. The organisers first priority is always for safety of all entrants and to provide the outback experience as originally intended.
FUNDRAISING FOR PROSTATE CANCER
Each vehicle is required to raise a minimum of $1,500 for Prostate Cancer Foundation of Australia. Of course you don't have to do this on your own, most people ask their family and friends to support you. You don't have to stop at $1,500, we also will have an award on the final night for our highest fundraiser. 100% of all donations go to assist with prostate cancer research – no expenses are deducted from these donations.  You don't have to stop at $1,500 and we also will have an award on the final night for our highest fundraiser. We utilise the fundraising platform "funraisin" to make donations easy and receipts can be printed when donations are made.
PROSTATE CANCER FOUNDATION OF AUSTRALIA AND PROSTATE CANCER
Prostate Cancer Foundation of Australia (PCFA) is a broad  based community organisation and the peak national body for prostate cancer research in Australia. The Foundation is dedicated to reducing the impact of prostate cancer on Australian men, their partners and families recognising the diversity of the Australian community.
Why is this research so important?
3,152 Australian men a year die from prostate cancer. That is 8 a day
16,700 Australian men a year receive a new diagnosis. That is 45 a day
In early stages of prostate cancer there may be no symptoms
One in 6 blokes will be affected by prostate cancer by age 85
Around 95% of men will be alive 5 years after a diagnosis of prostate cancer – this is largely as a result of medical research
OUTBACK ADVENTURE – HOW WE STARTED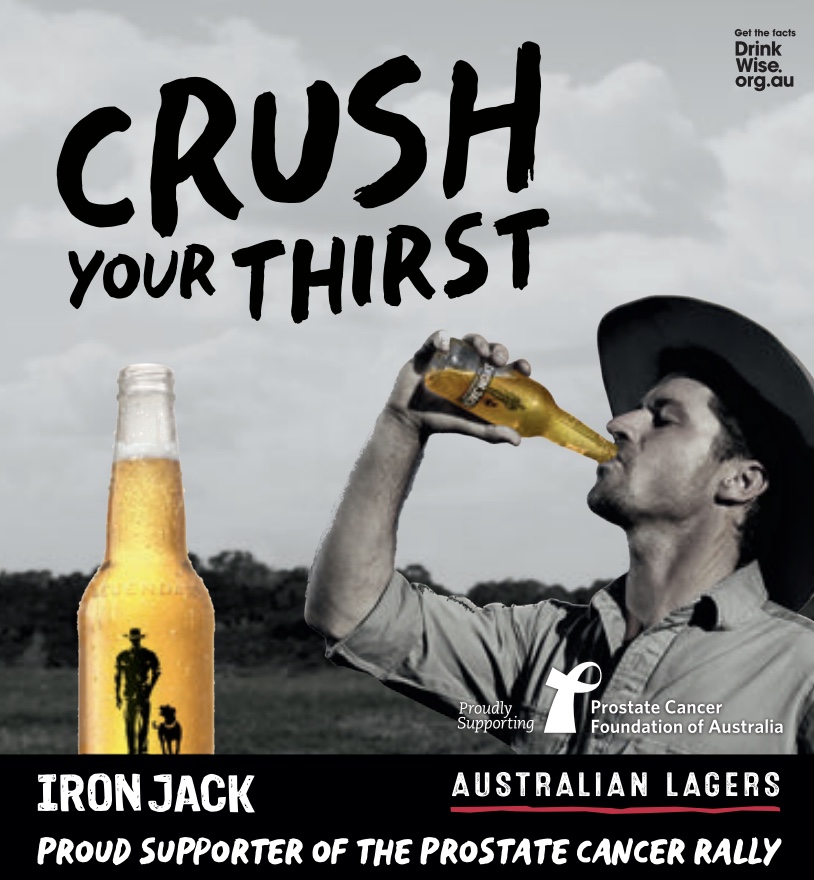 Ross Alexander was diagnosed with Prostate Cancer in 2013. He joined the NSW Prostate Cancer Foundation Board in 2015 to support the work of the Foundation and to "give a bit back". Ross believes that his survival today is the result of the advances in medical research, science and the awareness campaigns that the Foundation funds and promotes today.
In the past 30 years Ross has supported many charity car rallies as an entrant and during this 30 years has raised in excess of $300,000 personally. With financial funding being the most important requirement of the Prostate Cancer Foundation today, in 2017 Ross sought the help of Peter Fehon (Charity Car Events, owner and originator) and Vic Widman (Great Divide Tours) to run a Outback Adventure and raise funds for Prostate Cancer medical research.
PETER FEHON handles all the administration, bookings, daily organisation and running of the event as Event Director.
HOW TO GET STARTED
Register as a participant in the OUTBACK Adventure – Go to this page here
Confirm your entry with payment of the entrance fee of $750.00
Create your fundraising page on the Funraisin platform – Go to this Funraisin page here
Book your Bourke accommodation
Talk to your friends about joining you for this adventure
ENQUIRIES AND CONTACT DETAILS 
For Entry, Administration, Vehicle information – 
PETER FEHON – Event Director
MOB: 0414-284-489 EMAIL: [email protected]
ROSS ALEXANDER – Convenor and PCFA NSW Board Member
TEL: 0417-385-406 EMAIL: [email protected]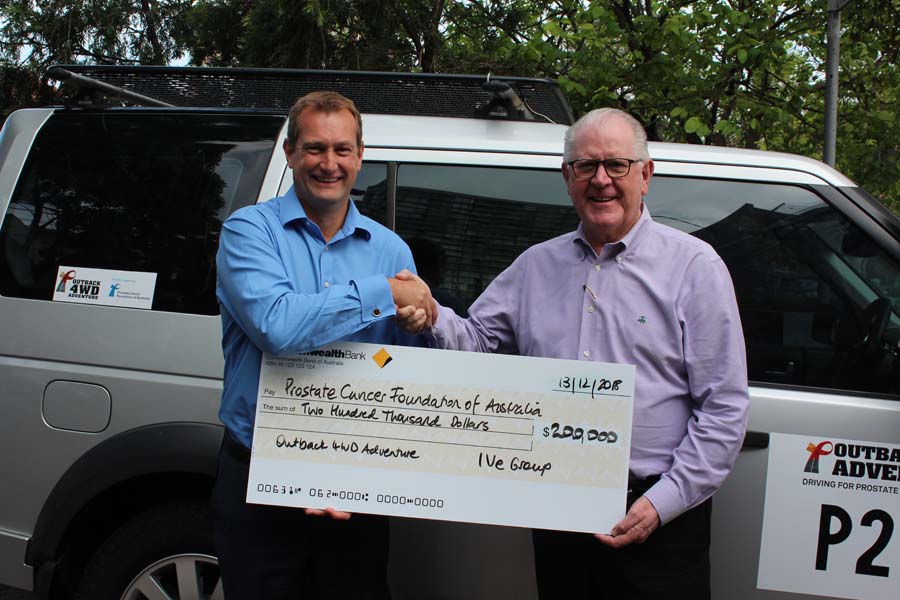 SETUP YOUR FUNDRAISING PAGE HERE
KEEP UP TO DATE WITH OUR NEWSLETTER