The 2017 Beyond Bitumen Tour, proudly supporting Beyond Blue, took place over 4 days in March 2017. This is our annual flagship event to help Beyond Blue achieve a greater awareness of depression, anxiety and suicide in our society.
From its humble beginnings in 2015, where we raised $24,000 with a group of 9 cars, the 2017 event raised over $300,000 with 55 cars participating.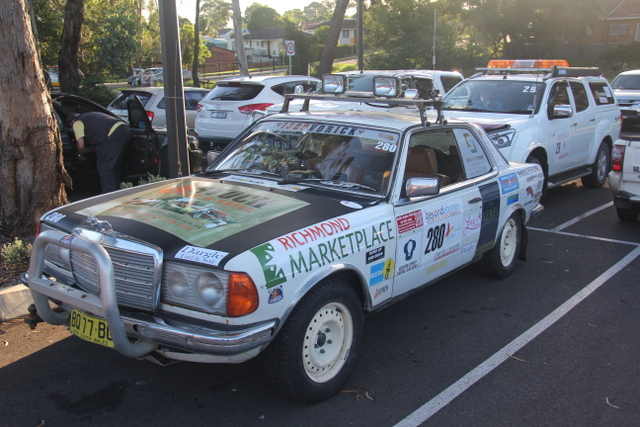 Everyone met up on the Thursday Night in Nowra NSW to share a meal and a few drinks. Friday morning saw us travel through spectacular forest roads before emerging at Batemans Bay in time for lunch. We made a $2,400 donation to the local primary school P&C to thank them for the great lunch they provided.
After lunch it was back into the forests before popping out at Tilba Tilba, then heading for our overnight stay at the beautiful coastal town of Bermagui.
Saturday morning saw everyone into the cars ready for another 350kms of dirt. We reached Boydtown and stopped off at the historic Seahorse Inn. After a quick chat and a couple of photos, we headed up into the alpine country and stopped at Bombala for lunch. Once again, country hospitality and the local P&C were a winning combination, and resulted in another $1,800 donation to the P&C.
The afternoon run into Cooma was spectacular with the drone camera getting some great shots at one of the creek crossings.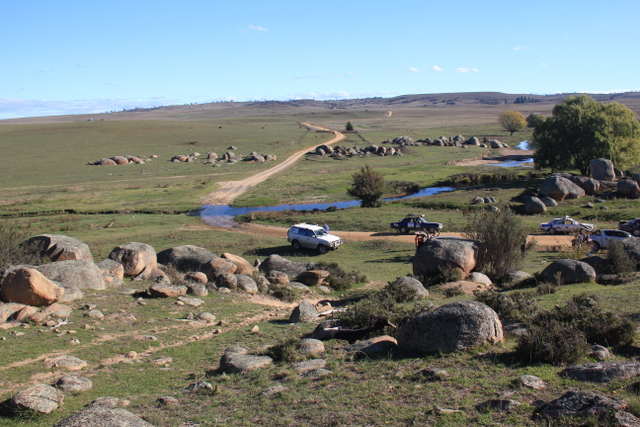 Sunday Morning was spent circling Cooma in a wide arc then some great dirt roads into Adaminaby. The local school only had 3 families that could help with catering, so they partnered with the Rural Fire Service to put on a spectacular feed. Lunch was gate crashed by a certain former Prime Minister who saw all the brightly coloured cars and came over to see what was going on. The $2,400 donation we made was a great boost for the small mountain community. The afternoon saw the Tour head west to Tumut, then all the way up over the Brindabella ranges till we reached Canberra.
We had an Italian feast at Salotto Bar & Grill in Kingston where everyone generously supported of the various Auction Items that went up for grabs. It was another big night.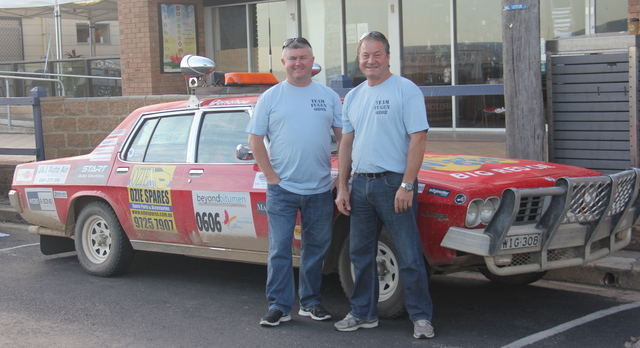 Monday morning was a slow start with breakfast at Kingston Foreshore. We actually experienced peak hour traffic in Canberra, but it's nothing like Sydney or Melbourne traffic even on a quiet day. With help from HEMA maps when we were surveying the course we were able to find dirt roads within 20kms of the national capital. We headed bush again and took all the country roads that pointed towards Yass. From there it was back to Gundaroo than on to Goulburn, finishing up at the Astor Hotel, before heading back to Sydney and various other locations.
So, here are the dates for next year. We will meet on Thursday Night 22nd March 2018 in Bathurst. From Friday morning till lunchtime Monday we will cover about 1,400 kilometres. We will arrive back in Sydney by nightfall on Monday 26th March 2018. Numbers may be limited to ensure safety, so reserve a spot now. Just email [email protected] and tell us you would like to reserve a spot (or extra spots for your mates). This will give you plenty of time to prepare your vehicle and sort out your fundraising requirements ($500 Entry Fee, plus $1,500 Minimum Donation to Beyond Blue). The event is open to any well prepared charity rally car, or any 4WD vehicle.