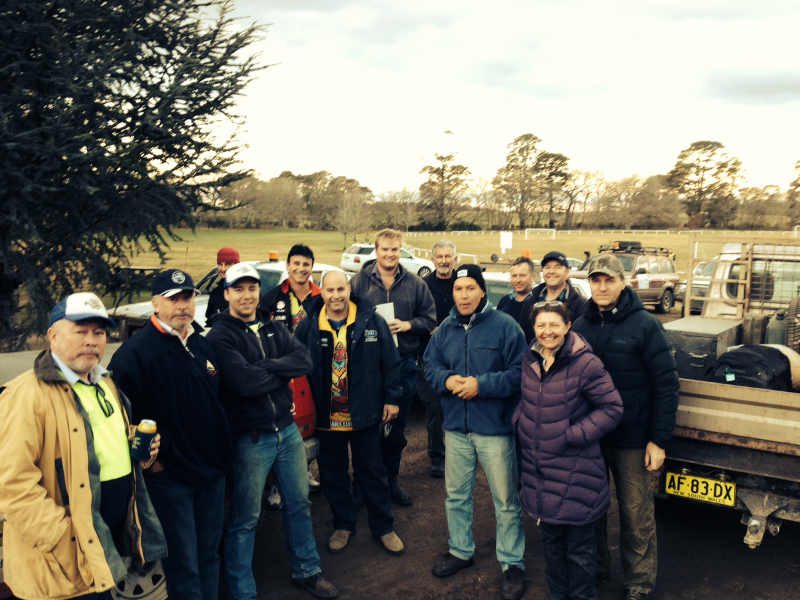 FROM CHARITIES
The 2014 Three Day Dirt Driving Trek that you organised for ChildFund Australia was incredible. Thank you so much. The event raised far more than we had expected which means even more children in Cambodia will soon have clean water at school. Hugely successful events like this do not happen without extremely passionate individuals, like you, driving registrations. Thank you for devoting so much time on the logistics, marketing and a brilliant event. Rachel Murphy | Community Fundraising Manager | ChildFund Australia
Thank you for all your hard work Peter and Trish! Your efforts will make a real difference to the children, schools and communities in Cambodia. Isabel Fabian Inspired Adventures.
FROM PARTICIPANTS
The mini trek was the most fun I have had in ages. Thanks for all your efforts in organising it Peter (and Trish). Mark Greig. Southern Highlands.
What a great effort. Shows what people can accomplish when we work and PLAY together. Terrific news. Steve Costa, Penrith
Great effort to you and Trish and all others that have dug deep. Good stuff mate. Dave Costa, Penrith
Great photos/videos & thanks again for organising the trip. It all went extremely well & had a great time! Steve Dawson. Botany
I would just like to thank you guys for your time and preparation of the Cambodia Water Challenge trek. We all realise the time you both have spent in making this all happen and appreciate it immensely.  As you know it was my first trek and I love it. Tom Ryals. Cootamundra.
Great weekend and looking forward to the next one… Jarryd Faint. Stock Bar and Grill. Richmond.
Thanks Pete for a great Trek. Great memories and good times. I enjoyed the Macquarie River especially. Good luck! Rod Collins, Warriewood.
Thankyou for an enjoyable few days away with a small bunch of people, who were after fun, laughter & adventure. The organisation of the trek was first class. Tim Murphy, Fugen Constructions, Botany.
Congratulations to you both on a very successful event, the smooth event belies the work that must have gone behind the organization. Chris Holden. Rotary Club of Nepean Inc.