We have just returned from surveying the route for the upcoming Beyond Bitumen Tour proudly supporting Beyond Blue. We have found some great dirt roads as well as some excellent country pubs to welcome us at the end of each day.
We will meet up in Dungog on the night of Thursday 10th March 2016. We have reserved a bunch of rooms at the local hotel and motel. It will be a great opportunity to renew friendships that were formed on the 2015 event, as well as increase the circle of friends helping out this important charity.
Friday morning will see us traveling up and over Barrington Tops. At 1,500 metres above sea level it will be cool, even in March. We will hit our first dirt road after just 8 kilometres (that's why it is called "Beyond Bitumen").
THE STARTING LINE IN DUNGOG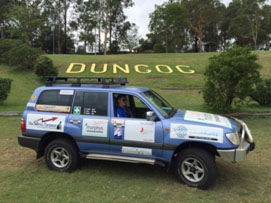 If you are already committed to coming, that's great. Just make sure you tell us "I'M IN". That way we can guarantee that beds will be reserved for you. Remember, "First In Best Dressed".
If you're not sure, talk to your mates about it, and encourage one another to participate. Here's what a couple of the participants from this year had to say.
"Thankyou for an enjoyable few days away with a small bunch of people, who were after fun, laughter & adventure. The organisation of the trek was first class." Tim Murphy, Fugen Constructions, Botany.

 "I have to say the driving in the Mountains is the best fun I have had even comparing to the 15 years in the RFDS trek events!" Peter Dooley, Cathay Pacific, Mascot.
We are excited to announce that we have been given permission to have lunch at the Packer Family compound at Ellerston, in the upper Hunter Valley. It's worth coming on the event just for this!!! For years, Ellerstonhas been the unofficial Polo Capital of Australia, and is now the final resting place for Kerry Packer.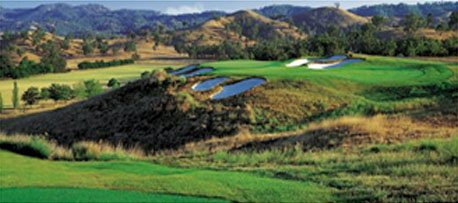 After leaving Ellerston we will be heading to Nundle, which is a historic gold mining town, and then on to our evening stop in Tamworth. The Longyard Hotel will have plenty of cold beer and warm steaks for us, as we talk about the days adventures, including the 20 creek crossings that afternoon.
Saturday morning will see us heading west from Tamworth, and back on dirt roads just 9 kms from our starting point. We travel through Manilla before we climb over the mountain range and in to Kingstown for lunch (population 137). Lunch will be a fundraiser for the local school community. After lunch we will travel a mere 200 metres before we are back on the dirt that we all love so much. We eventually head north east to finish the day in Glen Innes, with more refreshments and comfy beds.

On Sunday morning we head south east across lush grazing country before we begin the descent down into the beautiful Macleay Valley. We drop 1,000 metres in altitude in the space of a few kilometres. As we follow the river towards the coast it grows from a mountain stream that you can walk across to a mighty river that is several hundred metres wide. The Seabreeze Hotel at South West Rocks will welcome us for the evening.
DINNER AT THE SEABREEZE HOTEL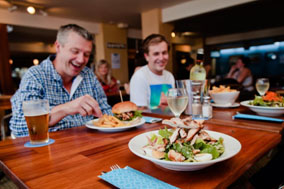 Monday morning will be a total contrast to the day before. We will be driving down the old coast road from Crescent Head to Port Macquarie through some deep soft sandy patches. This is bound to create some chatter on the two way radios. After Port Macquarie we head back up into the forests around Comboyne. You'll pass massive Red Cedar tree stumps as big as a 4WD, a reminder of the timber getting history of the area.
FINAL DIRT ROAD INTO WINGHAM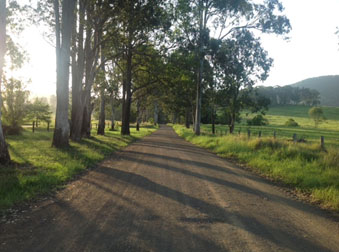 After visiting Comboyne we travel through lush dairy cattle meadows, still on dirt roads of course. With annual rainfall of 1,800mm (yes that's right, 6 feet of rain in a year) the cows are happy and the milk is plentiful. We will end up in Wingham for lunch on Monday (14th March). There will be plenty of time to share stories about the 4 day adventure over lunch at Wingham. After that it's a leisurely 4 hour cruise down the freeway back into Sydney.
ELIGIBLE VEHICLES
You don't need to own a purpose built vehicle to participate in this event. We even have contacts at a 4WD hire company that can supply vehicles at very affordable rates. (Less than $100 per day). Shoot us an email if you need more details.
If you've got a HiLux or Landcruiser on the farm, you could bring that. You just need a UHF radio and a couple of other safety items.
If you drive a Discovery or Prado, bring that as we won't be doing any serious rock hopping. Remember, other people will be doing this in 2WD cars.
Or, if you have a 2WD charity event car that you don't get to use very often, this is the ideal event for you.
WHY SHOULD YOU COME
Here's why:-
It's a 4 day weekend event. So not too long away from work or family.
It costs about one quarter of the amount required for some of the specialised fundraising car events.
The driving is interesting and varied, not just straight flat outback roads.
The start and finish are both just a few hours out of Sydney.
The event is "soft" enough for husband and wife crews, but still a great "bonding" opportunity for mates.
No camping out, just good clean country style pubs and motels.
You will be raising valuable funds for Beyond Blueto continue to expand their programs for Depression, Anxiety, and Suicide Prevention.
Plus, you'll get to see the famous Packer Family property at Ellerston.
We look forward to seeing you on the event.
Regards,
PETER FEHON      
Event Director